Page Links:
Home Page
2012 Menominee
& Marinette Ships
2011 Menominee
& Marinette Ships
Older Menominee
& Marinette Ships
2000 - 2010
Menominee North
Pier Lighthouse
Menominee &
Marinette Parks
& Things
Soo Locks
Galleries
(22 Different)
Waterfalls Page (new)
General Photo
Gallery
Escanaba Ore &
More
This page features a Slide Show (and individual photos) of 50+ photos from a trip to Sault Ste. Marie, MI and the Soo Locks from Sept. 14 to Sept. 17, 2001 (This is Part 1 of 2)

Featured ships:
Algosteel, Buckeye, Canadian Venture, Cason J. Callaway, Catherine Desgagnes, Chief Shingwauk, Courtney Burton, Daviken, Dobrush, Edwin H. Gott, Frontenac, George A. Stinson, Great Lakes Trader, Indiana Harbor, James R. Barker, John G. Munson, Le Levant, Mapleglen, Mesabi Miner, Rubin Lark, Saginaw, Sarah Spencer

Click the image in the framed box below to go to the Slide Show.

Remember that clicking on the"X" from within the Slide Show
Will bring you back to this page.



---
For those of you who would rather view the individual photos (listed chronologically), instead of all photos as a "Slide Show", Click Here

---
Soo Locks Sept. 2001
New 9-19-01
(see samples below)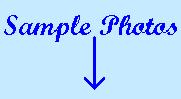 ---
Soo Locks Sept. 2001 Photos:


Buckeye - The first ship of the day when I arrived at Mission Point
Courtney Burton, Saginaw & Daviken - Upbound below Mission Point
Courtney Burton - Upbound at Mission Point
Saginaw & Daviken - Looking down river at Rotary Park (Mission Point)
Daviken - Upbound at Mission Point


Daviken & Sugar Islander II - Upbound Daviken passes ahead of the ferry

Vlieborg & Daviken - The Vlieborg leaves the MacArthur Lock while the Daviken awaits the Poe with the tanker Algonova in the background
Saginaw - Entering the MacArthur Lock - Algonova in background
Saginaw has been raised 21- feet and is ready to depart, headed for Lake Superior
Saginaw - A view from outside the fence at the Soo Locks at ground level
Saginaw & Le Levant - The upbound Saginaw passes the French Cruise Ship above the Soo Locks

Daviken & Mesabi Miner - Meanwhile, the upbound Daviken sets to pass the downbound 1004-footer
Le Levant - The French Cruise Ship at West Pier above the Soo Locks
Saginaw & Mesabi Miner - The upbound Saginaw is next to pass the Mesabi Miner
Canadian Venture, Saginaw & Mesabi Miner - From left to right
Mesabi Miner - The 1004-foot-long ship downbound at West Pier

Canadian Venture - downbound at West Pier with a beautiful sunset as a backdrop
Dobrush - The saltie upbound in the lower St. Marys River
Rubin Lark - Downbound in the Lower St. Marys River as evening falls


Soo Canada & Algoma Steel Mill - A city and Industry at work
George A. Stinson - The 1004-foot-long Stinson downbound with the International Bridge in the background
Sarah Spencer/Jane Ann IV - The tug/barge downbound in the Poe Lock

Chief Shingwauk - Lock Tours Canada tour boat with Canadian Soo in the background
Sarah Spencer & Great Lakes Trader - The two tug/barge units meet each other in the Lower St. Marys River
Joyce L. VanEnkevort & Jane Ann IV - The 2 tugs of the tug/ barge units - Joyce L. VanEnkevort pushing the Great Lakes Trader and the Jane Ann IV pushing the Sarah Spencer meet in the lower St. Marys River
Great Lakes Trader - Passing salmon fishermen in the lower St. Marys River
John G. Munson - Downbound above West Pier in the Upper St. Marys River

Lee A. Tregurtha & Great Lakes Trader - The Lee A. Tregurtha (foreground) passes the upbound Great Lakes Trader
Ojibway & John G. Munson - The US Steel supply boat, Ojibway, loads fresh supplies on board the freighter
Ojibway - Close-up of the Supply Boat loading supplies on board the freighter
John G. Munson - A youngster pauses fishing to check out the freighter near Mission Point
Canadian Navigator - upbound in Lower St. Marys River
Lee A. Tregurtha - Downbound at Mission Point

Lee A. Tregurtha - Began her career as a WWII oil tanker before being converted for Great Lakes use. Here she shows off her battle ribbons from WWII.
Algosteel & Lee A. Tregurtha - The upbound Algosteel (foreground) passes the Lee A. Tregurtha below Mission Point
Algosteel - Upbound at Mission Point
Two Seagulls - Staking out their territory at Rotary Park, while a third stands guard
Cason J. Callaway nearing Mission Point

Cason J. Callaway & Sugar Islander II - The freighter passes ahead of the ferry
Catherine Desgagnes - The bulk freighter downbound at Mission Point with a load of grain
Catherine Desgagnes & Mapleglen - The downbound Catherine Desgagnes meets the upbound Mapleglen below Mission Point
Mapleglen - near Mission Point headed for Lake Superior and a load of grain
Indiana Harbor - The 1000-foot-long Indiana Harbor downbound at Mission Point

Indiana Harbor - Heading downbound past Mission Point
Soo Park barricade - A grim reminder of what happened on Sept. 11, 2001...increased security at the Soo Locks
Frontenac The freighter appears out of the early morning mist
Frontenac - Early morning fishermen watch as the freighter eerily slides past
Frontenac - Another look at the bow of the freighter in the mist

Frontenac - Leaving the mist and preparing to enter a clear Poe Lock
Edwin H. Gott - The 1004-foot-long freighter preparing to enter the Poe Lock
Edwin H. Gott - Just about in the Poe Lock
James R. Barker - The 1004-foot-long James R. Barker upbound at Mission Point
Ojibway & James R. Barker - The supply boat brings supplies to the upbound James A. Barker